NVQ Levels
September 30, 2023

Posted by:

admin

Category:

CMI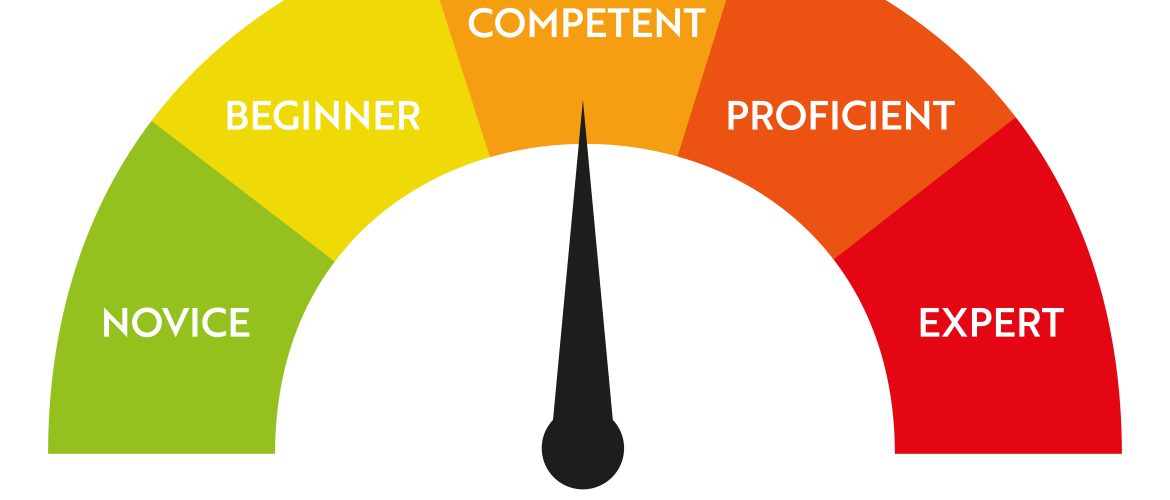 Table of Contents
Introduction
NVQ levels within the CMI framework present a distinctive chance for individuals to broaden their knowledge and realize their professional aspirations through hands-on learning and practical implementation. Whether you are a student embarking on your educational journey or currently employed in your chosen field, NVQ courses are adept at furnishing the essential competencies and expertise required to launch your career successfully. This article is intended to furnish readers with a thorough grasp of NVQ levels and their pivotal role in fostering professional growth.
What is an NVQ?
An NVQ, which stands for National Vocational Qualification, is a hands-on learning initiative carried out in educational institutions, schools, or workplaces. It presents learners with an opportunity to develop skills highly regarded by employers within their specific fields. NVQs evaluate individuals' capacity to proficiently execute job-related responsibilities by involving them in a spectrum of workplace tasks, ranging from fundamental routine tasks to more intricate ones.
The Advantages of NVQ Training
Embarking on an NVQ journey offers a multitude of advantages that can significantly propel your career:
No Formal Qualifications Required: Unlike traditional academic paths, NVQs eliminate the necessity for formal qualifications to commence your learning journey. This accessibility welcomes individuals from diverse backgrounds and educational levels to participate.
Validation of Practical Abilities: The completion of an NVQ serves as tangible evidence of your practical abilities to prospective employers. It vividly showcases your hands-on experience and competence in efficiently carrying out job-related tasks.
Flexible Career Progression: NVQs pave a flexible pathway into your chosen industry. You have the flexibility to acquire knowledge and experience while concurrently earning a livelihood, allowing for a seamless balance between work and education.
Recognized Qualification Sans Examinations: NVQs bestow upon you a recognized qualification without the need for traditional examinations. Your assessment hinges on your capacity to meet occupational standards, substantiated by the evidence you provide in your portfolio and observations of your work.
Improved Leadership Skills at NVQ Level 4 in Management
NVQ Level 4 in Management is tailor-made for individuals currently occupying managerial roles or harbouring ambitions to ascend into leadership positions. This certification equips them with the essential instruments required to adeptly oversee and guide teams, handle challenging circumstances, and make substantial contributions to the overall success of the organization.
Importance of NVQ Level 4 in Management
NVQ Level 4 in Management carries substantial weight within the professional domain. It confers official recognition of individuals' skills and competency, endowing them with a distinct edge in the competitive labour market. Such individuals emerge as highly sought-after candidates for elevated positions within organizations, as this certification serves as compelling evidence of their managerial and leadership prowess.
Overview of NVQ Level 4 in Management
The primary objective of NVQ Level 4 in Management is to foster the cultivation of a diverse set of skills indispensable for effective leadership and management. These encompass financial acumen, routine responsibilities, problem-solving prowess, decision-making aptitude, team leadership, strategic planning proficiency, resource allocation finesse, and adept team management.
Moreover, this certification places a prominent emphasis on the refinement of soft skills such as emotional intelligence, adaptability, and resilience. These skills are pivotal for successfully overseeing diverse teams within the dynamic and fast-paced landscapes of the contemporary workplace.
Target Audience for NVQ Level 4 in Management
NVQ Level 4 in Management is ideally suited for individuals presently engaged in managerial roles or those aspiring to ascend to leadership positions. Its applicability extends across a diverse array of industries, including but not limited to business, healthcare, hospitality, retail, and beyond.
Regardless of whether you are an established manager seeking to enhance your skill set or an emerging leader with aspirations for career advancement, NVQ Level 4 equips you with the essential tools and formal recognition necessary to achieve your objectives.
NVQ in Management and Leadership: Understanding (Level 5)
The NVQ in Management and Leadership, specifically at Level 5, stands as a reputable credential tailored for seasoned middle managers currently occupying management positions or aspiring to attain such roles. This qualification serves as a concrete endorsement of an individual's adeptness in the domains of team management, execution of operational strategies, cultivation of stakeholder relationships, and the propulsion of ongoing enhancements within their organization.
Target Audience and Eligibility Criteria for NVQ Level 5
NVQ Level 5 in Management and Leadership is well-suited for mid-level managers, team leaders, supervisors, and those harbouring aspirations for higher-ranking management or leadership positions. Although there are no strict prerequisites for entry into this qualification, candidates are expected to possess substantial work experience in roles that involve managerial or leadership responsibilities.
Benefits of NVQ Level 4 and Level 5: Enhancing Leadership Skills
Obtaining NVQ Level 4 and Level 5 qualifications in Management and Leadership yields a multitude of advantages for individuals keen on elevating their leadership acumen and progressing in their professional journeys. These qualifications bestow official recognition of one's proficiencies and expertise, thereby unlocking a wide array of prospects across diverse industries.
Career Advancement Opportunities
Acquiring an NVQ Level 4 or Level 5 qualification in Management and Leadership represents a substantial boost to your career trajectory. Employers highly prize individuals who possess formal qualifications attesting to their proficiency. These credentials serve as a testament to your commitment to professional advancement and your capacity to execute managerial responsibilities.
Having an NVQ Level 4 or Level 5 qualification enables you to access senior managerial roles with greater responsibilities and the potential for higher remuneration. The recognition and credibility associated with these qualifications position you as a sought-after candidate for employers in search of competent and seasoned leaders.
Enhanced Management Skills
NVQ Level 4 and Level 5 in Management and Leadership present immersive educational journeys, seamlessly melding theoretical understanding with hands-on application. These qualifications encompass an extensive spectrum of vital managerial proficiencies, guaranteeing the cultivation of a comprehensive skill repertoire primed for immediate application in real-world scenarios.
Covering domains as diverse as strategic planning, financial acumen, conflict resolution, and team leadership, NVQ Level 4 and Level 5 furnish you with the indispensable tools and strategies required to navigate the ever-evolving landscapes of contemporary business with resounding success. By fortifying your managerial aptitude, you can elevate your performance and yield superior results, thereby effecting a constructive influence on your organization.
Recognition and Credibility
Securing an NVQ Level 4 or Level 5 certification in Management and Leadership bestows upon you an aura of recognition and credibility within the professional realm. Employers hold in high regard the competence and proficiency showcased by individuals possessing these qualifications, endowing you with a marked advantage in the competitive job market.
These qualifications authentically affirm your capacity to expertly oversee and lead teams, execute operational strategies, foster valuable stakeholder relationships, and catalyze ongoing enhancements. The recognition and credibility inherently tied to NVQ Level 4 and Level 5 certifications can swing open the gates to captivating career prospects and amplify your stature within the professional arena.
Access to Higher Education
NVQ Level 4 and Level 5 certifications bear a resemblance to higher education qualifications, with equivalencies depending on your chosen NVQ level. Depending on the specific NVQ level you achieve, you may become eligible to pursue higher education courses or even receive exemptions from particular modules.
The successful attainment of an NVQ Level 4 or Level 5 serves as compelling evidence of your practical competencies and the requisite knowledge for higher education. This accomplishment can serve as a gateway to further academic pursuits, expanding your horizons for career progression and fostering greater opportunities for professional advancement.
Personal and Professional Development
Enrolling in the pursuit of an NVQ Level 4 or Level 5 in Management and Leadership extends beyond the mere acquisition of credentials; it represents a holistic journey of personal and professional growth. These certifications prioritize the refinement of an array of vital skills, encompassing strategic planning, resource allocation, team leadership, problem-solving, decision-making, effective communication, and financial management.
Furthermore, NVQ Level 4 and Level 5 underscore the cultivation of soft skills, accentuating the importance of emotional intelligence, adaptability, and resilience. These interpersonal competencies prove instrumental in navigating the complexities of leading diverse teams within the dynamic landscapes of contemporary business environments.
NVQ Equivalents
Although NVQs primarily serve as vocational qualifications, they can be mapped onto a spectrum of other certifications, presenting a diverse array of avenues for both career advancement and further education. To provide a rough correspondence for vocational courses at each NVQ level:
NVQ Level 4 Equivalent: Higher Education Certificate or BTEC
NVQ Level 5 Equivalent: Higher National Diploma or Foundation Degree
These equivalences highlight the versatility of NVQ qualifications, offering individuals opportunities to align their educational and career paths according to their aspirations and goals.
In what way will I be evaluated?
One notable advantage of pursuing an NVQ is the absence of traditional examinations as part of the completion process. Evaluation hinges on your demonstrated proficiency in executing the responsibilities required to meet occupational standards.
Assessors will gauge your performance based on the contents of your portfolio, which should encompass evidence of the tasks, responsibilities, and accomplishments you have undertaken within your workplace. Additionally, they may conduct on-the-job observations to ensure your competence in fulfilling the demands and responsibilities inherent to your role.
The attainment levels you must reach are in alignment with the national standards applicable to your specific job, and each unit will be formally endorsed as you successfully meet these established benchmarks.
Wrap Up
Embracing the journey of studying for an NVQ can prove to be a pivotal turning point in your career. Whether you choose to pursue the NVQ Level 4 in Management or set your sights on the NVQ in Management and Leadership at Level 5, these qualifications catalyze equipping you with essential skills, garnering recognition, and cultivating professional credibility needed to flourish.
With the invaluable attributes of learning while you earn and the absence of rigid formal examinations, NVQs present a pragmatic and accessible path towards honing your leadership prowess and realizing your career aspirations. Invest in your growth and seize the opportunity to unleash your full potential through the avenue of an NVQ.
FAQ
What Are NVQ Levels, and How Do They Differ?
NVQ (National Vocational Qualification) levels represent varying degrees of competence and complexity. Higher levels, like NVQ Level 4 and Level 5, typically indicate more advanced skills and responsibilities compared to lower levels, such as NVQ Level 2 or 3.
Who Are NVQs Suitable For?
NVQs are suitable for individuals across diverse industries and professions. They cater to newcomers looking to gain practical skills, as well as experienced professionals seeking to enhance their abilities or formalize their expertise.
How Is Assessment Conducted for NVQs?
NVQ assessment is usually based on real-world, on-the-job performance. Candidates build portfolios of evidence showcasing their competence in meeting occupational standards. Additionally, assessors may conduct observations to validate skills.
Do NVQs Have Equivalencies to Academic Qualifications?
Yes, NVQs can often be aligned with academic qualifications. For example, NVQ Level 4 may be equivalent to a Higher Education Certificate, providing opportunities for further academic pursuits.
What Are the Career Benefits of Earning an NVQ?
NVQs enhance career prospects by validating skills and expertise. They make individuals more attractive to employers and can open doors to promotions, higher salaries, and new career opportunities. Additionally, they contribute to personal and professional development.