CMI Level 3 Principles of Management and Leadership
September 16, 2022

Posted by:

admin

Category:

CMI Level 3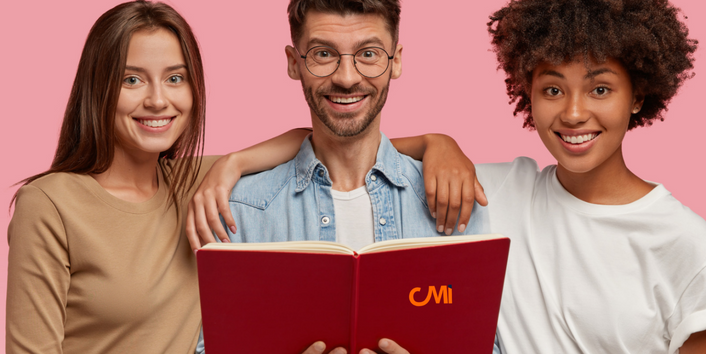 Table of Contents
Both current and aspiring managers recognize the significance of possessing effective leadership and management skills. The CMI Level 3 qualification, offered by the Chartered Management Institute (CMI), has been crafted to equip you with the essential knowledge and foundational management principles necessary for success in your managerial role. In this article, we will delve into the advantages of this qualification, the reasons why you should consider undertaking this unit, and how our support can pave the way for your success.
Qualification Benefits

"The CMI Level 3 qualification delivers a multitude of advantages for both individuals and organizations alike. For individuals, this qualification opens doors to actively support management and leadership endeavors, enabling them to oversee goals, offer clear directives for objectives, provide guidance, support daily operations, and efficiently plan and execute projects. Moreover, it bestows professional recognition and grants access to tools that facilitate continuous professional development (CPD) in alignment with the Professional Standard.
From an organizational perspective, the CMI Level 3 qualification ensures that teams are well-equipped to achieve organizational objectives. It serves as a comprehensive repository of the knowledge and competencies essential for effective managerial roles within the organization. As the number of professionally qualified managers increases, it positively influences the standard and growth of the business, contributing to overall success and development.
Why Study the Unit?
Embarking on the journey to attain the CMI Level 3 qualification brings forth a wealth of benefits and credentials that can significantly bolster your success as a manager. This qualification aligns seamlessly with the CMI Professional Standards and the Apprenticeship Standards for the Team Leader/Supervisor role. As a result, upon successful completion of the Certificate and Diploma qualifications, you will attain the esteemed Foundation Chartered Manager Status. This accolade sets you firmly on a structured path for career development in management, ultimately paving the way for you to achieve full Chartered Manager status.
The CMI Level 3 qualification offers a comprehensive overview of the roles and responsibilities integral to effective managerial positions, while also honing the essential skills needed for success. These certifications are tailored for individuals currently employed in managerial roles, aspiring managers, and those overseeing or leading teams, including project officers and shift managers, all working toward clearly defined outcomes. Their daily tasks encompass providing guidance, direction, and counsel, as well as the development and monitoring of goals and objectives, making them pivotal to the organization's project and operational functions.
By undertaking this qualification, you not only enhance your ability to persuade CMI assessors but also bolster your credentials by presenting study evidence that is not only current and pertinent but also readily accessible.
A Guide to Understanding the Equivalence of CMI Level 3 Qualifications
The CMI Level 3 qualification carries substantial significance for individuals already engaged in roles as supervisors, team leaders, or line managers, as well as those with aspirations to hold such positions. If you are contemplating the pursuit of this qualification, you may naturally have questions about its equivalence within the education system. To shed light on this matter, let's delve into the topic and uncover what CMI Level 3 corresponds to in educational terms.
What is the equivalent of CMI Level 3?
The Chartered Management Institute (CMI) provides a range of qualifications tailored to enhance managerial skills and facilitate professional growth. These qualifications enjoy industry-wide recognition and respect. In the case of the CMI Level 3 qualification, it holds an equivalency status akin to that of an AS (Advanced Subsidiary) or A-Level qualification.
AS and A-Level qualifications are typically pursued by students during their post-16 education. They symbolize a higher tier of education and are often considered prerequisites for higher education pursuits or improved prospects in the employment landscape.
Asserting that the CMI Level 3 qualification is on par with AS or A-Levels positions it as a valuable asset for individuals seeking to advance their careers in the realm of management and related fields.
It's vital to clarify that this equivalence does not imply an exact replication of content or curriculum between CMI Level 3 and AS/A-Levels. Instead, it signifies that the level of learning and skills acquisition achieved through the CMI Level 3 qualification is analogous to that of an AS or A-Level qualification.
This equivalence underscores the professional competence and knowledge acquired through CMI Level 3, offering individuals a recognized benchmark for their managerial capabilities.
CMI Level 3 Assignment Examples
The CMI Level 3 Principles of Management and Leadership qualification covers a range of units that are designed to provide learners with the skills and knowledge they need to effectively manage and lead teams. Here are some of the units covered in the course:
Qualification Benefits
For learners
Goals must be supported and monitored.

Provide instructions based on the objectives.

Provide guidance and direction

Help with day-to-day operations

Effective project management

Providing an overview of the roles and responsibilities of managers, as well as developing the skills needed to succeed

Foundation Chartered Manager provides professional recognition as well as access to tools to help with continuing professional development (CPD) per our Professional Standard.
For organisations
Assuring that teams can meet organizational goals

Provides a comprehensive database of the knowledge and skills required to be a manager in an organization.

The ability to apply knowledge in another organization or industry sector
What can we do to help?
In search of support to successfully complete your CMI Level 3 course? Look no further! Our team of seasoned researchers is committed to delivering top-notch, original content tailored precisely to your unique requirements. We understand the challenges that can arise when juggling professional responsibilities alongside coursework and online learning, but rest assured, we're here to ensure your success.
Our researchers are not only well-versed in the CMI Level 3 syllabus; they also keep abreast of the latest industry trends and advancements. This enables them to furnish you with pertinent, current, and engaging evidence to bolster your coursework.
When you collaborate with us, you can place your full trust in the capable hands of our dedicated researchers. They'll ensure your work is executed to the highest standards, affording you the freedom to concentrate on other pressing matters.
Our services are priced reasonably, and we offer swift and effective communication channels, including round-the-clock customer support. Our goal is to cultivate enduring relationships with our clients, and we strive for utmost satisfaction in all our endeavors.
Don't allow past setbacks, communication challenges, or exorbitant costs to deter you from seeking online assistance. Reach out to us today and embark on the initial stride toward securing your CMI Level 3 qualification.
Resource
Read more on factsheet: https://www.managers.org.uk/wp-content/uploads/2020/09/CMI-L3-Principles-of-ML-2017-Qual-Factsheet-v02.docx-1.pdf
FAQ
What is the CMI Level 3 Principles of Management and Leadership qualification?
The CMI Level 3 Principles of Management and Leadership qualification is a program designed to provide individuals with foundational knowledge and skills in management and leadership. It covers essential concepts, theories, and practices necessary for effective leadership and management in various organizational contexts.
Who is the CMI Level 3 Principles of Management and Leadership qualification suitable for?
This qualification is suitable for individuals who are either new to management and leadership roles or aspiring to move into such roles. It caters to individuals seeking to enhance their understanding of management principles and develop leadership skills that are relevant across different industries.
What topics are covered in the CMI Level 3 Principles of Management and Leadership course?
The course typically covers a range of topics, including:Principles of Management and Leadership:
1. Managing a Team to Achieve Results
2. Building Stakeholder Relationships
3. Managing Performance
4. Communication Skills for Managers
How is the CMI Level 3 qualification assessed?
Assessment methods can vary depending on the training provider, but they often include written assignments, case studies, presentations, and practical exercises. Some providers might also include a final exam or project to demonstrate the application of the principles in a real-world context.
What career opportunities can the CMI Level 3 qualification open up?
The qualification can open doors to a variety of entry-level or supervisory management positions across different industries. Graduates may find roles such as team leaders, first-line managers, or supervisors. It can also serve as a stepping stone for further career development and progression within the field of management and leadership.