CMI 319 Managing Meetings
March 4, 2023

Posted by:

admin

Category:

CMI Level 3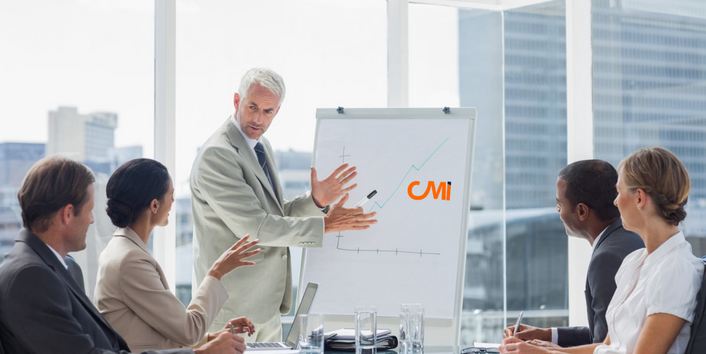 Meetings are an essential part of organizational communication and decision-making processes. However, poorly managed meetings can be a waste of time, resources, and productivity. Effective meeting management is crucial for achieving organizational goals and ensuring that meetings are productive and efficient. The aim of this unit, CMI 319, is to equip managers with the skills and knowledge needed to plan, organize, and facilitate meetings effectively. This unit focuses on key aspects of meeting management, including setting clear objectives, preparing agendas, managing time, and handling conflicts, to ensure that meetings achieve their intended purpose and lead to positive outcomes.
Aims of unit
In today's fast-paced business environment, managers are often faced with a plethora of meetings, which can consume a significant amount of their time and energy. However, poorly organized or run meetings can be unproductive and frustrating for all involved. The CMI 319 unit focuses on equipping managers with the skills and knowledge to plan and lead effective meetings that achieve their intended purpose and deliver results. This unit challenges traditional meeting management approaches and explores alternative methods that can improve meeting outcomes. It covers topics such as setting clear objectives, preparing agendas, managing time, handling conflicts, and evaluating meeting effectiveness, to ensure that managers can maximize the value of their meetings and make the most of their time.
What you'll learn
On CMI 319, learners will gain the following knowledge and skills:
Understand the purpose and value of meetings in the business context

Understand different types of meetings and when they are appropriate to use

Know how to plan and prepare for effective meetings, including setting objectives, developing agendas, and inviting participants

Know how to manage and lead meetings, including chairing techniques, effective communication, and managing time

Know how to handle conflicts and difficult participants in meetings

Know how to evaluate meeting effectiveness and make improvements for future meetings.
Learning outcome
By the end of this unit, learners will be able to:
Understand the purposes and types of meetings: Managers will learn about the different types of meetings that occur in the workplace and understand the various purposes they serve.

Understand how to prepare for meetings: Managers will gain knowledge of the importance of preparing for meetings and develop skills in setting clear objectives, creating an agenda, and distributing pre-meeting materials.

Understand how to facilitate and chair meetings: Managers will gain the knowledge and skills necessary to facilitate and chair meetings effectively, including managing time, encouraging participation, and handling difficult behaviours.

Understand how to record and monitor meeting outcomes: Managers will learn how to capture meeting outcomes accurately, including recording decisions, tracking action items, and providing feedback. They will also develop skills in monitoring progress and following up on action items after the meeting.
How can we help?
CMI assignment help can assist students in completing their CMI 319 assignments in several ways. Firstly, our team of experienced writers can guide how to approach different types of meeting scenarios and develop effective meeting strategies. We can also assist in preparing meeting agendas, facilitating meetings, and recording meeting outcomes.
Additionally, our team can provide research and analysis on best practices for managing meetings in different contexts, including remote or virtual meetings. We can help students understand the key elements of successful meetings, such as communication, time management, and decision-making.
Our CMI assignment help services also include proofreading and editing, ensuring that the final assignment meets the highest standards of academic writing. We work closely with our clients to ensure that their assignments reflect their ideas and meet the specific requirements of the course.
Related Articles: