Level 5 Professional Team Coaching
October 8, 2022

Posted by:

admin

Category:

CMI Level 5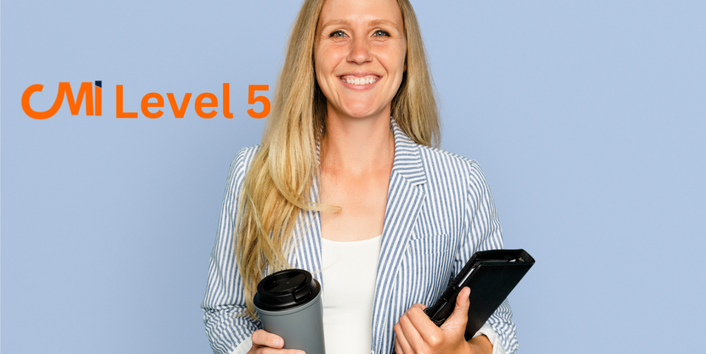 The CMI Level 5 Professional Team Coaching program is a specialized training program designed for professionals who wish to become team coaches. The program aims to equip learners with the skills, knowledge, and tools needed to coach teams effectively and to support them in achieving their goals.
The program covers a range of topics related to team coaching, including the different stages of team development, team dynamics, team roles and responsibilities, and effective communication within teams. Learners will also explore the different coaching techniques and approaches that can be used to support team performance and to help teams achieve their objectives.
The program emphasizes the importance of building trust and establishing a strong coaching relationship with team members. Learners will develop their coaching skills, including active listening, questioning, and providing feedback, to support team members in achieving their goals and to help them develop their skills and capabilities.
Throughout the program, learners will be encouraged to apply their learning to real-world situations, using case studies, simulations, and other practical exercises to develop their skills and knowledge. They will also be required to complete a range of assessments, including written assignments, presentations, and reflective journals, to demonstrate their understanding of the course material and their ability to apply it in practice.
The CMI Level 5 Professional Team Coaching program is suitable for individuals who are new to team coaching, as well as experienced coaches who wish to develop their skills and knowledge further. The program is designed to be flexible, allowing learners to study at their own pace and in a way that suits their personal and professional commitments.
Overall, the CMI Level 5 Professional Team Coaching program is an excellent opportunity for individuals who wish to develop the skills and knowledge needed to become effective team coaches. The program is highly regarded by employers and provides learners with a valuable qualification that is recognized worldwide.
5A38 CMI Level 5 Award in Professional Team Coaching
To obtain this qualification, learners must complete the following unit for a minimum of 100 TUT hours and 10 credits. The required GLH is 30 hours.
536 Professional Team Coaching
Team coaching brings together an existing group of people who share common goals and objectives. This type of coaching has the potential to improve organizational success. It has the ability to improve a team's effectiveness by encouraging trust, collaboration, cohesion, and inclusion in the pursuit of a common goal. Professional coaching delivered to teams is a strategy that organizations are increasingly using to support and develop their employees. Working with a Professional Coach allows the team and its members to benefit from each other's knowledge and experience. Professional Coaches who successfully complete this unit will understand the principles of professional team coaching and will be able to plan, deliver, and manage team coaching.
Related Articles: