CMI 701 Strategic Leadership
February 23, 2023

Posted by:

admin

Category:

CMI Level 7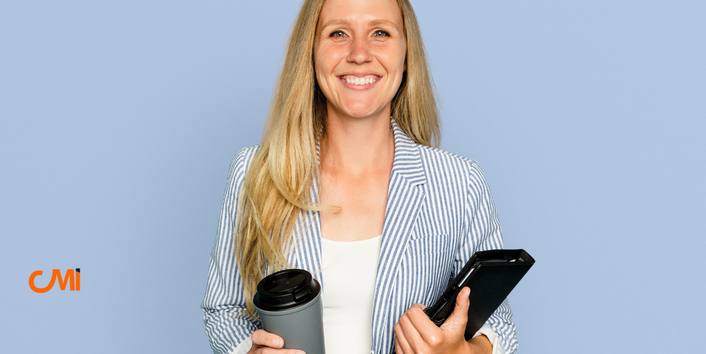 Effective strategic leadership is an indispensable driving force behind the success of any organisation. In today's modern workplace, leaders must possess a range of essential qualities to respond to the constantly evolving organisational needs. They must be knowledgeable, not only in their specific domain but also in the broader industry landscape. Additionally, they must be creative and capable of thinking outside the box to develop innovative solutions to complex challenges. Furthermore, leaders must be agile, adapting quickly to changing circumstances and staying ahead of the curve. Finally, leaders must also be resilient, possessing the tenacity and determination to overcome obstacles and persist through difficult times. In sum, leaders who embody these qualities are well-equipped to navigate the ever-changing business landscape and lead their organizations to success.
Aim
The goal of this unit is to provide leaders with a thorough understanding of strategic leadership within the context of an organisation. Leaders will investigate the complexities of the role as well as the theoretical perspectives, approaches, behaviours, and skills that can help them improve their professional practice. The unit emphasises the leader's ability to respond creatively to complex organisational challenges as well as understand how to set and achieve long-term strategic goals.
What you'll learn
CMI 701 Strategic Leadership is a course designed to help students develop the skills and knowledge necessary to become effective strategic leaders. The course covers a range of topics related to strategic leadership, including:
The role of strategic leadership in organisational success

Strategic planning and execution

Organisational change management

Building and leading high-performance teams

Ethics and social responsibility in leadership

Global leadership and cross-cultural communication

Decision-making and problem-solving strategies

Leadership styles and approaches

Effective communication and influence

Managing risk and uncertainty
Through the course, students will learn how to apply these concepts to real-world business scenarios, developing practical skills that they can use in their professional lives. Additionally, the course will provide students with the opportunity to reflect on their leadership style and identify areas for growth and development. By the end of the course, students will have a solid understanding of the key principles of strategic leadership and will be well-equipped to lead organisations in today's rapidly changing business environment.
Learning outcome
The outcomes of studying CMI 701 are numerous and can include the following:
Understand the role and context of strategic leadership

Understand the behaviours and skills for strategic leadership
How can we help?
CMI Assignment Help is a professional writing service that can assist students in completing their CMI 701 Strategic Leadership assignments. Here's how our service can help:
Expert writers: Our team of writers consists of subject matter experts with years of experience in strategic leadership. They have a deep understanding of the course content and can help students craft well-written and insightful assignments.

Customized assignments: We understand that every assignment is unique, and we take a personalized approach to every task. Our writers can tailor assignments to meet specific requirements, including formatting, citation style, and word count.

Originality: We guarantee that all assignments are 100% original and free of plagiarism. Our writers use reputable sources and conduct thorough research to ensure that assignments are both original and accurate.

On-time delivery: We understand the importance of meeting deadlines, and we work hard to ensure that assignments are delivered on time, every time.

Revisions: We offer unlimited revisions to ensure that students are satisfied with their assignments. If a student is not happy with their assignment, we will work with them to make any necessary changes.
In summary, our service can provide students with expert assistance in completing their CMI 701 Strategic Leadership assignments. Our team of writers can help with all aspects of the assignment process, from research to writing and editing, ensuring that students receive top-quality work that meets their specific requirements.
Resources
Avolio, B.J. and Gardner, W.L. (2005). Authentic Leadership Development: Getting to the root of positive forms of Leadership. The Leadership Quarterly, 16(3): 315-338. 

Bass, B.M. and Riggio, R.E. (2006). Transformational Leadership, 2nd ed. New York, NY: Routledge. 

Covey, S.M.R. (2008). The Speed of Trust: The One Thing that Changes Everything. London: Simon and Schuster. 

Whittington, R. (2000). What is Strategy and Does it Matter? 

Roe, K. (2017). Leadership Practice and Perspectives. Oxford: OUP
Related Articles:
[learn_press_profile]