CMI 506 Managing Equality, Diversity and Inclusion
November 11, 2022

Posted by:

admin

Category:

CMI Level 5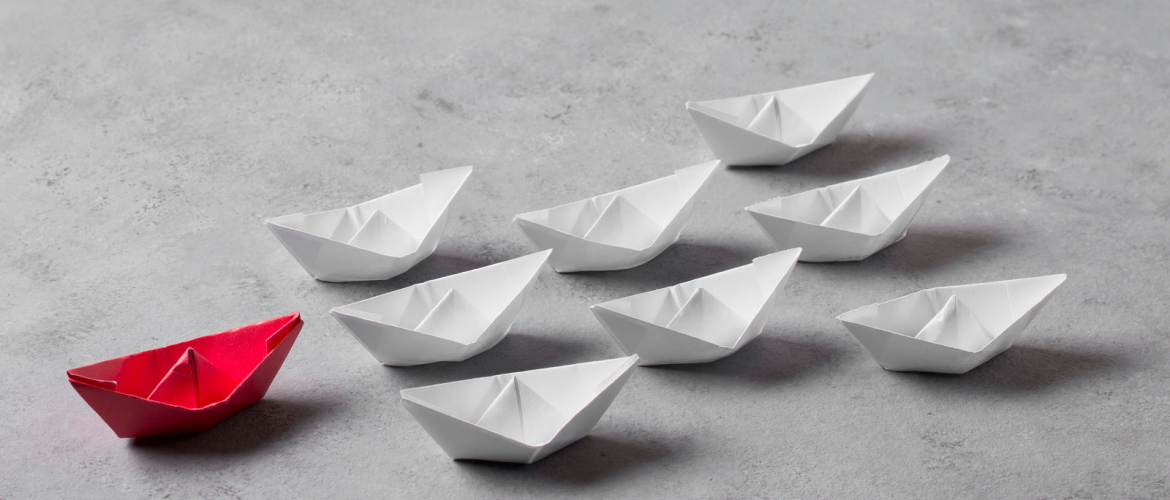 Table of Contents
This unit is intended to help learners analyze the requirements for managing, monitoring, and reporting on equality, diversity, and inclusion. It focuses on the skills needed to lead by example as well as how to adapt leadership styles to help others see the benefits of inclusive practice.
After completing the unit successfully, learners will be equipped with the knowledge needed to develop and implement an action plan, as well as monitor its outcomes to make continuous improvements. The landscape of equality and diversity has evolved significantly, and more organizations are now investing in this area to raise awareness and spread responsibility for their equality and diversity initiatives throughout the organization.
Equality and diversity management that is effective, not only benefits employees and stakeholders, but can also improve an organization's performance. This qualification is designed to help managers understand the business case for equality, diversity, and inclusion in the workplace, as well as their role in creating inclusive workplaces.
You will learn:
As a result of diversity, organizational processes are rapidly evolving. In addition to having a legal obligation to follow the letter of the law, it is widely accepted that diversity and equality in the workplace foster better, more equitable, and successful organizations.
As a result, as society strives to be more inclusive, corporate leaders must accept responsibility for developing working procedures that promote diversity, equality, and inclusion. This CMI course was designed to cover everything there is to learn, and there is a lot to learn. By the end, you should be able to:
Manage equal opportunity, inclusive hiring, and other workplace policies to determine what works and what needs to be improved.

Recognize the importance of responding to and adhering to legal regulations governing diversity practices.

How to be a role model for issues of inclusion, diversity, and equality in order to gain support from all levels of the organization

Recognize the benefits of diversity practices to the company as a whole.

Evaluate the success of a company's diversity strategy.

Create and implement strategies within a company that promote inclusion, diversity, and equality.
What is the purpose of studying this unit?
Greater levels of equality, diversity, and inclusion are associated with higher levels of creativity, productivity, and performance, as well as talent recruitment and retention and workforce well-being. Learning how to promote diversity, equity, and inclusion at work has numerous advantages.
Employees who work in environments where policies on diversity, equity, and inclusion are followed report higher levels of job satisfaction and retention than those who work in environments where these initiatives are not prioritized. Aside from high morale and job satisfaction, the benefits of a Diversity, Equity, and Inclusion program include increased employee involvement and
The possible outcomes are as follows:
The training will look at the skills required to lead by example and practical strategies for fostering inclusiveness. What is expected by the end of the unit is listed below:
Recognize legal and organizational approaches to equality, diversity, and inclusion.

Understand a manager's role and responsibilities in terms of equality, diversity, and inclusion.

Understand how to create and implement plans that promote equality, diversity, and inclusion within an organization.

Understand how to track and report on equality, diversity, and inclusion.
What are the requirements for entry?
Applicants must be at least 18 years old and have a strong command of the English language. There are no difficult requirements for CMI 506. In an ideal world, you'd work for a company or be hired for a position that would allow you to demonstrate your abilities by putting your knowledge and skills to use. Instead, you could apply your prior experience from relevant jobs.
The responsibility for ensuring that program participants have the necessary skills to complete the required training and evaluation rests with the centres. The centre will handle your requirements for a program that maximizes learner potential and will also provide you with information about that program. Following a thorough introduction procedure in which development requirements are defined, a customized learning plan is provided. Those in positions of authority have already completed half of the journey.
What can we do to help?
How can you ensure that your company values equality, diversity, and inclusion? How much information is needed for the CMI 506 workplace diversity assignment? Whether you're a recent graduate just starting your career or an established staff member, we can help you excel in your next CMI 506 task and stay one step ahead.
CMI Qualifications are evaluated using assignments. Each unit of study includes a project that must be completed to demonstrate how well the student has understood the material. Our staff is comprised of full-time researchers who have in-depth knowledge of the units and have conducted ongoing research focused on a
Our research will help you persuade the examiners that you have done extensive research on the subject. The course requires a significant amount of time; as a result, our readily available researchers complete the necessary assignments before the deadline while emphasizing quality and in-depth research, resulting in thorough output and the construction of excellent assignment papers.
Communication is an important aspect that has been included to ensure that our staff fully understands the goals of your project and produces the quality of work that you require. You will not have to be concerned about our costs, which have been carefully considered and will not put a strain on your resources, because you will know that our researchers will meet your requirements and provide high-quality work based on extensive research.
We are available whenever you require us. As a result, when it comes to sticking to our plan, we are straightforward and dependable. Because we have always maintained quality and dependability with our clients, previous disappointments should not deter you from requesting assistance. Don't let previous failures deter you because we don't tolerate them on our team.
Resources
Equality and Human Rights Commission

GOV.UK: Equality Act 2010: Guidance

Blake and Moulton (1991) Managerial Grid

Goleman (2002) Leadership Styles

Kouzes and Posner (2002) Five Factors of Excellent Leaders
Related Articles:
FAQ
What is the CMI 506 framework for managing equality, diversity, and inclusion (EDI)?
The CMI 506 framework for managing equality, diversity, and inclusion is a structured approach that businesses can use to promote and support EDI within their teams and workplaces. It provides guidelines and strategies for fostering diversity in all aspects of organizational operations, as well as creating an inclusive environment, addressing biases and discrimination.
How can organizations effectively implement the CMI 506 framework for EDI?
To effectively implement the CMI 506 framework for EDI, organizations should:
a) Establish clear policies and guidelines: Develop and communicate clear policies that outline the organization's commitment to EDI, including expectations for behavior and treatment of all individuals.
b) Educate and train employees: Provide training and educational programs to raise awareness about EDI, unconscious biases, and the importance of creating an inclusive workplace.
c) Foster a culture of inclusion: Encourage open dialogue, respect for differences, and collaboration among employees. Create opportunities for diverse individuals to contribute and participate in decision-making processes.
d) Implement inclusive recruitment and promotion practices: Ensure that recruitment and promotion processes are fair and transparent, considering a diverse pool of candidates and providing equal opportunities for advancement.
e) Measure and monitor progress: Establish metrics and regularly assess progress towards EDI goals. Collect data on diversity and inclusion indicators to identify areas for improvement and track changes over time.
How does the CMI 506 framework address unconscious bias?
The CMI 506 framework recognizes the existence of unconscious bias and offers strategies for mitigating its effects. It highlights the significance of education and training in raising awareness of biases and their potential effects on decision-making and behavior. Individuals are encouraged to recognize and challenge their own biases, and inclusive practices that ensure fair treatment and equal opportunities for all employees are promoted.
What are the benefits of implementing the CMI 506 framework for EDI?
Implementing the CMI 506 framework for EDI can have several benefits for organizations, including:
a) Enhanced innovation and creativity: Embracing diversity can bring together a wider range of perspectives and ideas, fostering innovation and creativity within teams and organizations.
b) Improved employee engagement and retention: When employees feel valued, included, and supported, they are more likely to be engaged and committed to their work, leading to higher employee retention rates.
c) Enhanced reputation and attractiveness as an employer: Organizations that demonstrate a strong commitment to EDI are often seen as more attractive employers, leading to increased interest from diverse talent pools.
d) Increased customer satisfaction: A diverse workforce can better understand and meet the needs of a diverse customer base, leading to improved customer satisfaction and loyalty.
Does the CMI 506 framework address legal requirements related to EDI?
The CMI 506 framework offers general guidelines for managing EDI within organizations. However, organizations must ensure that their EDI practices are in accordance with relevant legal requirements and regulations in their specific jurisdiction. To ensure compliance with applicable laws and regulations, organizations should consult with legal professionals or specialists.