3CO04 Assignment Example
October 6, 2023

Posted by:

admin

Category:

CIPD Level 3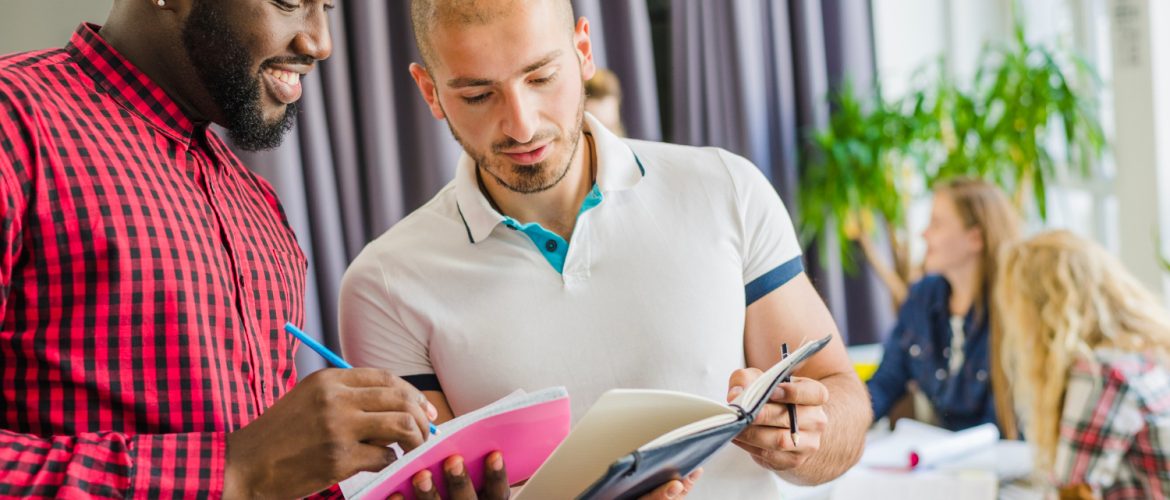 Task One – Briefing paper
(AC 1.1) The different stages of the employee lifecycle and the role of the people professionals in the lifecycle.
The employee lifecycle highlights employees' key stages as they engage with their employers (SpriggHR, 2022). Stages of the employee lifecycle begin with attraction, recruitment, onboarding, development, retention and lastly, separation. People professionals must ensure employees are effectively managed throughout the six stages to improve their job experience and encourage retention.
The attraction stage is the first stage of the employee lifecycle. It also marks the first instance when a potential candidate is exposed to the organisation's brand (Personio, 2022). To ensure talented employees are attracted, organisations should invest in developing a strong brand, including positioning the company as an employer of choice. This could include providing a strong employee value proposition, interacting positively with customers and applicants on social media and providing competitive pay and benefits.
The second stage of the employee lifecycle is recruitment, when a candidate is hired and becomes an employee. Organisations must ensure they use the right recruitment and selection methods that match organisational needs to recruit the best candidates. For example, external methods, such as social media and recruitment agencies or internal methods, such as job postings and promotions, may be used.
The third stage of the employee lifecycle is the onboarding stage. This stage should be effectively managed because it impacts employees' job experience and influences their decision to leave or stay (Personio, 2022). Employees must be provided adequate information regarding their roles, responsibilities, organisational culture, values and mission. In addition, employees should be introduced to co-workers to support them in building relationships that become integral in fostering collaboration, teamwork and the development of a sense of belonging.
The development stage is a crucial stage of the employee lifecycle. It denotes the employer's responsibility to support their employee's personal and professional growth interventions that organisations can consider, including job training, coaching, online learning, tuition reimbursements, mentorship and budding programs. Development of employees ensures that employees develop crucial skills necessary to perform their jobs hence improving efficiency. Moreover, it improves their job experience ad satisfaction, thus encouraging retention.
Rewarding is the fourth stage of the employee's lifecycle. It highlights the need for organisations to recognise and reward employees for their contributions to the organisation (SpriggHR, 2022). Rewards communicate to employees that the organisation values and appreciates their efforts. Besides, rewards are a source of motivation for employees to enhance performance and productivity. Rewards may include pension schemes, health insurance plans and performance bonuses.
The last stage of the employee lifecycle is separation when current employees leave the organisation. Organisations must establish reasons for employees leaving for interventions and improvements to be implemented to prevent further turnover. Consequently, employees may administer exit interviews to gather honest feedback about the efficiency of people practices and areas of the organisation that should be implemented to improve job satisfaction and prevent turnover.
(AC 1.2) Different ways in which information for specified roles can be prepared.
Job analysis
Information for specified roles can be prepared through job analysis. This refers to a process where information about duties, responsibilities, skills, outcomes, and work environments relating to a specific job are gathered and documented (Darwinbox, n.d.). Data gathered from job analysis may then be used to establish qualifications regarding the jobs, job holders' tasks, and skills and competencies. Moreover, job analysis can inform any training needs employees may require.
Job descriptions
Information on specified roles gathered through job analysis is prepared and presented through job descriptions; these are written statements describing duties, responsibilities, required qualifications and reporting relationships of particular jobs (Betterteam, 2020). Job descriptions are used to streamline recruitment and job evaluation processes.
Job advertisements
Information for specified roles may be created and prepared in form of job advertisements. These refer to job postings that are created by employers to advertise for a specific vacancy in the organisation. They highlight information such as job duties, qualifications, salary and job tittle. These allow potential job applicants to learn about the vacancy and to decide regarding their suitability. Job advertisements allows employers to diversify their talent pool and improve their probability of attracting qualified talent.
(AC 1.3) Different recruitment methods and when is it appropriate to use them.
External recruitments
External recruitment is an appropriate method of recruiting employees from outside the organisation (E Resume, 2021). External recruitments approach that could be used include:
Social media advertisements
The use of recruitment agencies
Advertisements on company websites and professional organisations
Notably, external recruitment is appropriate for use where the organisation want to onboard employees with new skills, competencies and qualification to improve innovation, creativity and efficiency. The disadvantage of external recruitment is that the process is time-consuming and expensive.
Internal recruitment
Internal recruitment is a recruitment process where employers identify employees to fill vacant positions from internal talent pools, including employees holding current positions (E Resume, 2021). This approach is effective when an organisation has a small recruitment budget that cannot fund the process of external advertisement, processing applications, interviewing and onboarding; it is also effective when there is a need to motivate internal employees through promotions or when the organisation is time-barred. In Addition, internal recruitment is beneficial when the organisation is looking to retain its culture and values since the new employees is already familiar with current values and norms. In addition, it can be used as a strategy for promoting employee retention since employees who are offered promotions are more likely to be satisfied and less likely to leave. The disadvantage of this approach is that it may promote homogeneity and stifle innovation and creativity.
(AC 1.4) Factors to consider when deciding on the content of copy used in recruitment methods.
Internal job postings
Internal job postings refer to a recruitment method used when an organisation is looking to fill vacant positions by recruiting employees. When making internal job postings, there are several factors that organisations must consider, including the qualifications recruited for the job, and the job descriptions, including the responsibilities and duties of the job holder (Top Echelon, 2021). Other factors include compensation, posting location, and promotions. Moreover, it is important t consider whether internal recruitment is better than external recruitment.
Job boards
Job boards refer to websites used by employers to advertise job vacancies to potential job applicants outside the organisation. Key factors that must be included in job advertisement boards include job description, salary and benefits, the timeline for application, the recruitment process, selection criteria and the interview process. Similarly, it is crucial to ensure an elaborate feedback and follow-up system is developed.
(AC 2.1) Different selection methods and when it is appropriate to use them.
Interviews
Interviews are open-flowing and open-ended processes used by employers to assess a candidate's suitability for a specific job opening. Selection interviews may be used when the advertised position requires employees to have complex skills, knowledge and experience (BBC Bitesize, n.d.). This is because it provides an opportunity for employers to learn from the candidate beyond the information provided in the resume. Besides, they can be used when employers want to assess the candidate's personality to determine if they fit in the organisation's culture. Additionally, interviews provide candidates with an opportunity to ask questions regarding the organisations culture, the job profile and team dynamics. This helps with their onboarding and can enhance job satisfaction and commitment. Nevertheless, selection interviews are expensive and time consuming, as a result, they are ineffective to use when the recruitment process is time barred. Besides, bias from interviewers can lead to loss of qualified candidates.
Assessment centres
The assessment centre is a selection method used by employers to evaluate the strengths and weaknesses of candidates in various areas. Assessment centres incorporate numerous activities such as interviews, written tests, performance observation in simulated work situations and personality tests. Assessment centres may be used where the employer needs to ensure candidates have the professed skills and abilities to fulfil the job requirements. Besides, they may be used when promoting employees internally to assess if they have the potential to be promoted to a senior position and if development areas exist. However, assessment centres are limited by several factors such as cost, this is because they are expensive to set up and require commitment not only from assessors but also candidates undergoing the assessment. Moreover, assessment centres may be unable to measure with accuracy specific traits that are essential for the advertised jobs.
(AC 2.4) The selection records that need to be retained.
People professionals need to ensure safe record keeping of information and records used during the selection process in accordance with the Data Protection Act 2018 (Legislation.gov.uk, n.d.). Data that may be kept include job advertisements, job descriptions, personal specifications, shortlisting matrix and letters of appointment and non-appointment. In addition, organisations should ensure they only collect candidates' personal information relevant to the recruitment process (Nibusinessinfo, 2023). In addition, the data should be protected from third-party access and loss.
Notably, ensuring accurate employee records can assist organisations in managing future recruitment, identifying skill gaps, improving transparency during inspections, networking and avoiding legal ramifications. Organisations may use employee records as a defence against legal claims such as discrimination during recruitment.
(AC 2.5) Write letters of appointment and non-appointment for an identified role.
Letter of non-appointment- People assistant
Organisations
London
To
Candidate 1
London
United Kingdom
Dear candidate 1
Thank you for your interest in applying for the position of people assistant in our organisation. We appreciate your taking tome to make an application for the people assistant position. We have reviewed your application and were pleased to learn about your skills, qualifications and abilities.
However, we reviewed numerous applications, and unfortunately, your skills and qualifications are not aligned with the current advertised role. As a result, we have made the decision to move forward with another candidate whose skills, and qualifications are aligned with the advertised position. Nevertheless, we applaud your strong leadership skills and understanding of accounting and financial analysis.
In addition, we are pleased to inform you that we would like to consider you for future job opportunities that arise within your skill range. We also invite you to apply for other vacant positions that are currently advertised and any future openings that may arise. Personal data gathered during the application and interview process will be used in strict adherence with the Data Protection Act 2018 for purposes of compliance including ensuring fairness, equality and transparency in the recruitment process. We take data privacy of applicants and our employees seriously and your personal information will be protected from unauthorised access. In addition, you have the right to access, restrict processing, request rectification and withdraw your consent.
One again we thank you for your time and wish you well in your career and future endeavours.
Yours faithfully
Zack
Recruitment manager
Letter of appointment – People assistant
Organisations
London
To
Candidate 2
London
United Kingdom
Subject: Appointment as People assistant
Dear candidate 2
This letter is in reference to your application for the job profile "people assistant" and the subsequent interview and discussion that you had with us.
We are pleased to inform you that following a review of your application and a successful interview, we have appointed to for the position of people assistant under the following terms and conditions.
Date of joining: Your employment contract with us will commence upon your signing of the acceptance offer which should be by march 1st 2023 after which the organisation will consider the offer to be forfeited
Job Tittle: People Assistant
Job Location: London United Kingdom
Working hours- The working hours will start from Monday to Friday with specific working hours ranging from 9AM-5PM. Notably, flexible working options may be requested.
Salary and compensation: The salary and compensation figures are attached in the attached acceptance letter. You will also be entitled to variable pay based on performance, tax and other statutory deductions will be made. The leave policy is also attached in the acceptance offer for your consideration.
Please ensure you sign the appointment letter to indicate your acceptance of this job offer.
We welcome you heartily to our team and wish you the very best.
Yours faithfully
Zack
Recruitment manager
Acceptance
I have read all the terms and conditions of this appointment (including attached annexes) and confirm my acceptance of the same
Date signature
Name of employee 
Did you enjoy our articles?
Click the order button below to get a high-quality paper..
Order Now
References
BBC Bitesize. (n.d.). The advantages and disadvantages of different methods of recruitment – Recruitment – Eduqas – GCSE business revision – Eduqas – BBC bitesize. Retrieved February 18, 2023, from https://www.bbc.co.uk/bitesize/guides/zm3jjhv/revision/3
Betterteam. (2020, November 19). What is a job description? Retrieved February 18, 2023, from https://www.betterteam.com/job-description
Darwinbox. (n.d.). What is job analysis? | Meaning & definition | HR glossary. Darwinbox – HR Software | New-Age HR Management Software. Retrieved February 18, 2023, from https://explore.darwinbox.com/hr-glossary/job-analysis
E Resume. (2021, August 18). Internal vs external recruitment. Empire Resume. Retrieved February 18, 2023, from https://empireresume.com/internal-vs-external-recruiting/
Legislation.gov.uk. (n.d.). Data protection act 2018. Retrieved February 18, 2023, from https://www.legislation.gov.uk/ukpga/2018/12/contents/enacted
Nibusinessinfo. (2023). Recruiting staff. nibusinessinfo.co.uk | Practical advice for Northern Ireland Business. Retrieved February 18, 2023, from https://www.nibusinessinfo.co.uk/content/recruiting-staff-and-data-protection-issues
Personio. (2022, June 9). The employee life cycle: Success in 6 stages. Retrieved February 18, 2023, from https://www.personio.com/hr-lexicon/employee-life-cycle-model-uk/
SpriggHR. (2022, July 15). The 6 stages of the employee life cycle. Retrieved February 18, 2023, from https://sprigghr.com/blog/360-degree-continuous-feedback/the-6-stages-of-the-employee-life-cycle/
Top Echelon, 2021. Internal vs. External Recruitment | Advantages of Each Method. [online] Top Echelon. Retrieved February 18, 2023, from https://www.topechelon.com/blog/internal-vs-external-recruitment-methods-advantages/