3CO01 Assignment Example
October 3, 2023

Posted by:

admin

Category:

CIPD Level 3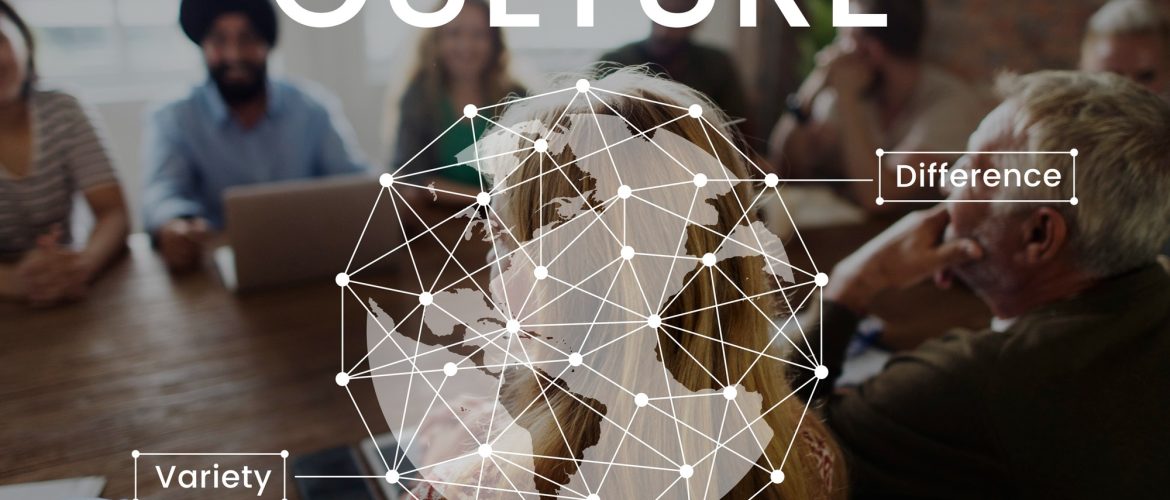 AC 2.1 Meaning of organizational culture and why it is crucial to foster appropriate and effective workplace culture.
Organizational culture refers to a set of underlying beliefs, assumptions, values, and expectations that shape the actions and behaviors of individuals in the organization (Juneja, 2022). Notably, a good organizational culture exemplifies positive traits and enhances organizational performance. On the other hand, a dysfunctional organizational culture is a barrier to organizational success. Charles handy argues that all organizations have an organizational culture that may differ regarding power, task, persons, and roles.
Power cultures are characterized by single individuals influencing decisions and strategy. On the other hand, role structures follow specific functional structures with individuals understanding their jobs and hierarchies and prioritizing efficiency, accountability, and accuracy. On the other hand, hierarchy cultures closely resemble role cultures because they are highly structured and prioritize efficiency, stability, and effectiveness.
Organizational culture has numerous benefits for the organization. For instance, it affects factors such as employee motivation and efficiency at work. When the organizational culture aligns with employees, they are more likely to feel comfortable, valued, and supported. This leads to improved motivation at work and job satisfaction and can help promote retention.
Organizational culture is also instrumental when attracting talent in the labor market. Culture remains an integral element when developing an employee value proposition. Studies show that up to 77% of employees consider a company's culture before applying for a vacant position (Achievers, 2022). Similarly, some employees may prefer leaving a higher-paying position for a lower-paying position in an organization with a good culture. A good culture, which promotes transparency, respect, and justice, can indicate employee satisfaction.
For instance, Meta has managed to attract and retain its best employees by promoting its culture, which prioritizes respect, kindness, employee voice, creativity, innovation, proactiveness, and a sense of community (Kanter, 2022). This ensures employees feel valued and appreciated and allows them to develop a sense of ownership in the organization.
When creating organizational culture, organizations need to ensure it is aligned with their history, mission, and values; for instance, Meta's organizational culture encourages employees to be critical thinkers and innovative. Ultimately this contributes to organizational growth and better competitiveness.
AC 2.2 How organizations are whole systems and are interrelated structures, systems, cultures, and how people practice work impacts elsewhere in the organization.
An organizational structure refers to the structures of how a company is set up, including its division's hierarchies, allocation of authority, and roles. The organizational structure impacts how roles and responsibilities in the organization are allocated and enhance the decision-making process. Similarly, organizational structures define interdependence between different departments as they work towards achieving common organizational objectives. For instance, in a functional organizational structure, different functional units in sales, finance, human resource, and product development work together toward improving the efficiency of the entire supply chain. A poor organizational structure brings disorder and can cause organizational dysfunction and failure.
Organizations are also comprised of open and closed systems comprising numerous subsystems that do not work in isolation (Gordon, 2022). These systems have to work in synergy and comprise inputs, feedback, internal and external factors, transformational activities such as employee work and operations, and outputs, which encompass products and services and human and financial results.
Similarly, culture impacts how organizational processes are carried out by employees, including their attitudes, motivation, and how they attend to customers. I also impact how employees receive rewards, training and development, and benefits.
It should be mentioned that the actions of people professionals impact various aspects of the organization. For instance, people professionals are responsible for recruiting and retaining employees. Without sufficient and well-skilled talent, organizational processes would stall. Similarly, by implementing effective recruitment and retention measures, people professionals ensure that organizations have the right workforce at the right time, which enhances efficiency.
Besides, people professionals ensure that employees work in a safe and healthy environment. This ensures compliance with laws such as the HASAWA Act of 1974 and improves employee morale and productivity.
Poor people's practices, such as compliance with health and safety laws, risk employees' health and the organization's reputation in the event the employees make claims with the employment tribunal.
AC 3.1 Why organizational change must be planned and managed effectively
Change is inevitable in the organization since the business environment is also evolving. In addition, change helps organizations to succeed and grow. Organizational change encompasses business structures, culture, technology, infrastructures, or internal procedures (Stobierski, 2020). Planning and managing change led by people professionals is important for the organization. In particular, it helps ensure that change is sustained in the long run.
Kurt Lewin's change management model posits that people professionals can manage the plan and manage change in their broad process (Hussain et al., 2018). Unfreezing, implementing change, and refreezing. Throughout the three stages, people professionals should support employees by raising awareness of the need for change, explaining the change process, the scope of change, and its impact. Similarly, professionals should support employees through training and the provision of rewards to refer to the change process at the desired levels.
Managing change is important for various reasons. For instance, it helps reduce resistance to change among individuals in the organization. Similarly, it helps identify barriers and risks, which informs the development of approaches to address them promptly. Furthermore, change management helps organizations identify those responsible for implementing and leading the change process to ensure it progresses according to plan.
AC 3.2 The nature and different roles played by people professionals in relation to change agendas
Change champion
People professionals may play the role of a change champion during the change management process. The role of change champions is to act as the contact between stakeholders and project teams. They advocate for openness, facilitate communication, lead in shaping positive opinions, and receive and provide feedback.
Gatekeepers
People professionals may also play the role of gatekeepers. These refer to individuals with the power to determine whether or not specific projects should be implemented. This often follows objective and fact-based decision-making.
Facilitator
People professionals could also play the role of facilitators. These refer to individuals who support the organization in identifying opportunities for enhancing and fostering collective strategies to ensure a successful change process. Facilitators contribute to the change management process by providing team members with responsibilities and autonomy, offering leadership, collaborating, listening actively, being enthusiastic, and being flexible.
AC 3.3 How organizational change impacts people, their status or financial situation, and how people respond to change.
Organizational change has a significant impact on employees. For instance, it can contribute to change-related stress. This arises when employees are uncertain about their job security. For example, implementing new automation software in the organization may cause undue work-related stress to employees handling repetitive tasks. This is because they feel they are at risk of being made redundant. Similarly, the change process may have financial implications on employees' finances, especially when they are made redundant or their salaries are reduced during restructuring and other cost-cutting measures. This may make it challenging for them to fulfill their financial responsibilities.
The Kubler-Ross change curve defines the different ways people experience a change in organizations (Aktas, 2021). The change curve is modeled after Elisabeth Kubler ross's five stages of grief. The theory argues that individuals experience changes in five stages, including denial, bargaining, depression, and acceptance. In the first stage of the change curve, individuals deflect the actual occurrence of change and may experience a decline in productivity. In the second anger stage, individuals begin conceptualizing the change and develop anger and resentment towards the change and the change agents. Employees may also experience burnout and attrition.
In the third stage, employees begin attempting to deflect the change process and negotiate a compromise which, if unsuccessful, leads to the fourth stage of depression (Aktas, 2021). At this stage, employees come to terms with the change and may experience sadness, regret, and loss of motivation. The last stage in the process is acceptance, when employees accept the change and begin exploring new ways and approaches to work in line with the new change. As a result, organizations may have to cement the change within the culture to prevent employees from rescinding to older practices.
The benefits of the Kubler-Ross change curve are that it is biased, objectively applicable, and easy to use. Nevertheless, it fails to accommodate how individuals experience change differently. It is also based on observations, not scientific evidence. Besides, it fails to consider how each preceding stage affects the subsequent stage. 
Did you enjoy our articles?
Click the order button below to get a high-quality paper..
Order Now
References
Achievers. (2022, March 25). Organizational culture: Definition, importance, and development. Retrieved October 29, 2022, from https://www.achievers.com/blog/organizational-culture-definition/
Aktas, M. (2021, December 27). Kübler-Ross' five stage change curve model – all you need to know. UserGuiding. Retrieved October 29, 2022, from https://userguiding.com/blog/kubler-ross-change-curve-model/
Gordon, J. (2022). Systems theory of management – Explained. The Business Professor, LLC. Retrieved October 29, 2022, from https://thebusinessprofessor.com/en_US/management-leadership-organizational-behavior/systems-theory-of-management
Hussain, S. T., Lei, S., Akram, T., Haider, M. J., Hussain, S. H., & Ali, M. (2018). Kurt Lewin's change model: A critical review of the role of leadership and employee involvement in organizational change. Journal of Innovation & Knowledge, 3(3), 123-127. https://doi.org/10.1016/j.jik.2016.07.002
Juneja, P. (2022). Charles handy model of organization culture. Management Study Guide – Courses for Students, Professionals & Faculty Members. Retrieved October 29, 2022, from https://www.managementstudyguide.com/charles-handy-model.htm
Kanter, L. (2022, September 7). How Meta is building a unified company culture in a hybrid workplace. Tech at Meta. Retrieved October 29, 2022, from https://tech.fb.com/ideas/2022/09/meta-hybrid-workplace-unified-company-culture/
Stobierski, T. (2020, January 21). What is organizational change management? | HBS online. Business Insights Blog. Retrieved October 29, 2022, from https://online.hbs.edu/blog/post/organizational-change-management#:~:text=Why%20Is%20Organizational%20Change%20Management,and%20work%20effectively%20during%20it
Must Read: