CMI Chartered Manager
September 29, 2023

Posted by:

admin

Category:

CMI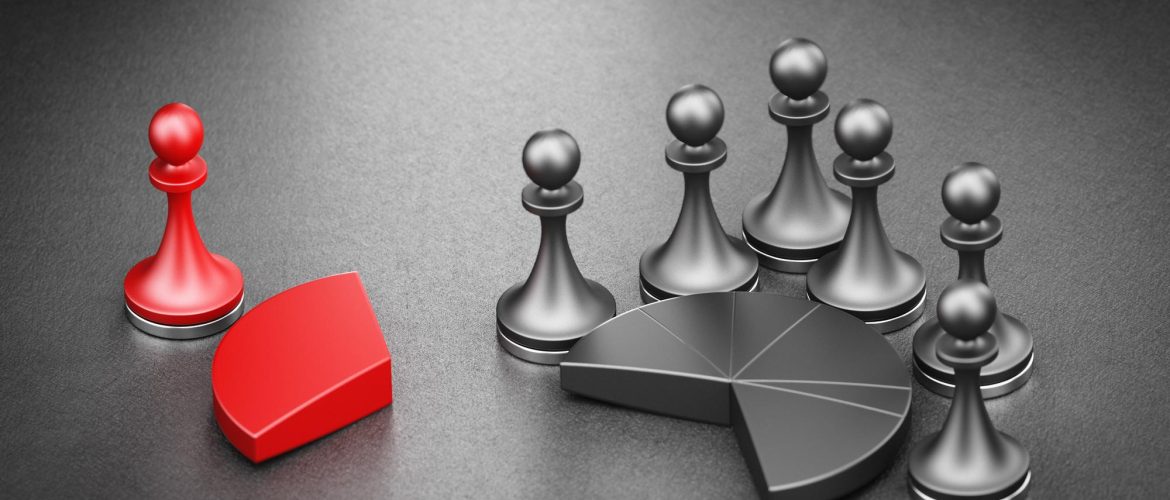 Table of Contents
Introduction
Are you in search of top-tier professional recognition and the highest standing within the management and leadership realm? Look no further than the CMI Chartered Manager designation. This distinguished status, underpinned by a Royal Charter, is conferred by the Chartered Management Institute (CMI) to recognize managers who possess exceptional skills and an unwavering dedication to continuous professional growth.
Discover the pinnacle of professional acclaim within the management and leadership sphere through the Chartered Manager professional status offered by CMI (Chartered Management Institute). This prestigious designation acknowledges outstanding management and leadership aptitude and a steadfast commitment to Continuing Professional Development (CPD), thereby highlighting the significance of an expert approach that yields quantifiable benefits. In this article, we will delve into the pathways leading to Chartered Manager status and elucidate the advantages it bestows upon both individuals and organizations.
What does Chartered Manager mean?
The Chartered Manager (CMgr) designation stands as the zenith of professional accomplishment within the realms of management and leadership. It serves as a testament to your exceptional managerial prowess and unwavering commitment to continual growth and advancement. Possessing this esteemed status empowers you to vividly exhibit to employers and colleagues the tangible worth of a professional methodology that generates quantifiable results.
In a unique position as the exclusive and solitary professional organization entrusted with conferring the Chartered Manager status, CMI provides a variety of avenues through which individuals can attain this distinguished recognition.
How to become a Chartered Manager
CMI presents a trio of distinct pathways for attaining the esteemed Chartered Manager status, each tailored to your specific qualifications and depth of management expertise:
The full assessment process for Chartered Status
This pathway is accessible to individuals holding a degree-level qualification specializing in management, business, or leadership, coupled with a minimum of 3 years of hands-on involvement in a managerial capacity. Alternatively, for those without a management-specific credential, qualification is still attainable with a track record of at least 5 years in management, equivalent to Level 5 or in roles at an operational or senior management level.
The Fast Track Route to Chartered Status (CMGR) for CMI
For those who have successfully achieved a CMI Diploma or Extended Diploma in Management & Leadership (at level 5 or level 6) within the preceding 5 years, in combination with a minimum of 3 years of involvement in a managerial capacity, this route offers an expedited journey to Chartered Manager status. Moreover, individuals who have completed a CMI Certificate, Diploma, or Extended Diploma in Strategic Management and leadership (at level 7 or level 8) within the same 5-year timeframe, along with the requisite managerial experience, also meet the eligibility criteria.
The Apprenticeship EPA and the Chartered Status
Should you find yourself in the process of finalizing the End Point Assessment through CMI for the Level 5 Operations/Department Manager, Level 6 CMDA, or Level 7 SLMDA apprenticeship standards, and possess pertinent management experience, you have the opportunity to secure Chartered Manager status by following this specific route.
Benefits of Chartered Manager status:
Both organizations and individuals stand to harvest a multitude of advantages by attaining Chartered Manager status.
Benefits for Organizations
An overwhelming 95% of Chartered Managers assert that their status serves as a tangible showcase of their adept application of managerial skills to drive tangible organizational achievements.
Furthermore, a striking 81% affirm that they have adeptly harnessed their managerial abilities to lead teams and navigate change with exceptional effectiveness ever since attaining Chartered Manager status.
Moreover, a remarkable 78% have been instrumental in positively influencing their organization's broader workforce, contributing to heightened levels of employee engagement across the board.
Individual Benefits
Aside from the evident organizational gains, embarking on the journey to become a Chartered Manager bestows substantial personal advantages, including:
Heightened Self-Awareness: An impressive 91% of Chartered Managers reveal that this pursuit has led to a marked increase in self-awareness.
Augmented Management Proficiency: As attested by 81% of individuals, this path fosters the refinement and enhancement of essential management skills.
The Ultimate Competitive Edge: A notable 76% of Chartered Managers recognize this attainment as the ultimate competitive advantage, setting them apart in the professional landscape.
A Guide to Becoming a Chartered Manager
To attain the prestigious Chartered Manager status, take a moment to contemplate your recent accomplishments in the workplace and ponder how your adept management abilities have played a pivotal role in fostering favourable business results. Depending on your background and qualifications, CMI provides options for both an accelerated or comprehensive assessment process. Remarkably, even if you lack formal management credentials, CMI remains steadfast in its commitment to assisting you on your path to becoming a Chartered Manager, solely guided by your wealth of practical experience.
Wrap up
Enhance your professional stature and secure acknowledgement for your formidable management and leadership proficiencies by acquiring the prestigious Chartered Manager status from CMI. This esteemed accolade symbolizes not only your unwavering dedication to continuous professional growth but also your capacity to effect substantial and quantifiable changes.
Select the most fitting pathway, aligning with your unique experience and qualifications, and initiate a well-guided voyage toward the coveted Chartered Manager status. Commence your expedition toward achieving chartered status today, opening doors to an array of amplified career prospects and personal development.
Get Expert Assistance for CMI Assignments: Achieve Success on Your Path to Chartered Manager Status
As a leading assignment help provider, we understand the importance of achieving Chartered Manager status and the challenges that come with completing CMI assignments. Our team of expert writers is well-versed in the concepts and requirements of CMI courses, making us the perfect partner to assist you in your CMI assignments.
Whether you need assistance with case studies, research papers, or reflective essays, our experienced professionals can provide tailored solutions that showcase your understanding of management principles and help you excel in your studies.
We are committed to delivering high-quality, original work that meets CMI's standards and guidelines, ensuring that you can focus on your professional development while we handle the academic aspect.
With our support, you can confidently navigate the pathway to Chartered Manager status and achieve your goals with ease. Contact us today to get started on your CMI assignments and unlock your full potential as a future Chartered Manager.
FAQ
What is CMI Chartered Manager status?
CMI Chartered Manager status is a prestigious recognition granted by the Chartered Management Institute (CMI) to individuals who demonstrate exceptional management and leadership skills, along with a commitment to continuous professional development.
What are the eligibility criteria for Chartered Manager status?
The eligibility criteria for Chartered Manager status vary depending on your qualifications and experience. CMI offers multiple pathways, including routes for individuals with relevant degrees, CMI diplomas, apprenticeships, and substantial management experience.
How does the application process for Chartered Manager status work?
The application process typically involves submitting evidence of your management experience, qualifications, and a reflective statement detailing how your management skills have contributed to positive outcomes in your organization. CMI assesses your submission to determine if you meet the requirements.
What are the benefits of achieving Chartered Manager status?
Attaining Chartered Manager status offers a range of benefits, including enhanced professional recognition, increased self-awareness, improved management skills, and a competitive advantage in the job market. It can also positively impact your organization by demonstrating your ability to drive results and foster employee engagement.
How can I start my journey towards Chartered Manager status?
To begin your journey towards Chartered Manager status, you should first assess your qualifications and experience to determine the most suitable pathway. Once you've identified the right route, you can connect with CMI to access guidance, resources, and support to help you navigate the application process and work towards achieving this prestigious designation.