3CO02 Task 1 Assignment Example
October 3, 2023

Posted by:

admin

Category:

CIPD Level 3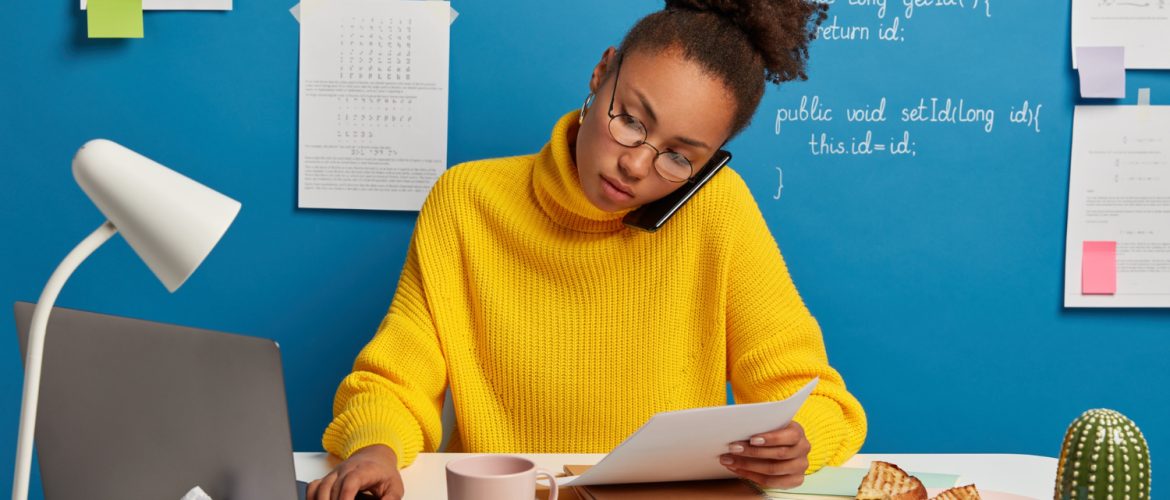 Table of Contents
Section One
AC 1.1 Explanation of evidence-based practice and how it is applied in organizations.
Evidence-based practice in human resource management leverages scientific evidence, internal organisational data, expert judgements, values and a real experience to improve decision-making and business outcomes (Boatman, 2021). The business world is continuously changing, and only companies that can utilise available data to achieve competitiveness succeed. Evidence-based practice ensures people practice professionals do not rely on quick fixes and biases towards critical thinking and tactical decision making. Notably, some approaches to inform principle-led judgements and outcomes in the organisation include critical thinking and rational decision-making.
Critical thinking refers to a self-guided and discipline approach where individuals attempt to think at the highest quality level and in a fair-minded manner. Critical thinking is guided by key principles, which include gathering complete information and defining terms. Questioning methods are used to arrive at data, look for hidden assumptions, question conclusions, understand personal biases, and investigate multiple causes and effects (Doyle, 2022). For instance, people practice professionals could apply critical thinking to solve the problem of employee turnover. This could be achieved by gathering employee turnover data, including exit interview data, analysing trends and considering the multiple causes and solutions to inform the most effective interventions. For instance, where exit interview data indicate that lack of development is a cause for turnover, training and development can be provided to promote job satisfaction and retention.
Critical thinking has its strengths and limitations. Its merits include reinforcing problem-solving abilities, encouraging curiosity and addressing problems in a multifaceted manner. This helps in improving the quality of decisions and their outcomes. However, there are barriers to effective critical thinking (The Open University, n.d.). For example, there may be a reluctance to question the norms of those considered experts in the field for fear of being wrong. Furthermore, there are also risks of misunderstanding due to cultural differences, lack of awareness or focusing on negative comments.
People professionals could use the rational decision-making model as part of evidence-based practice. The model comprises a sequence of steps beginning with identifying a problem/ opportunity, gathering information, analysing the situation, developing options, evaluating alternatives, selecting preferred choices, and acting on the decision (Adams, 2022). For example, when addressing the problem of poor employee performance, professionals could first recognise the problem, gather information concerning why the problem should be addressed, evaluate possible causes of poor performance and develop options. This could include implementing a reward and recognition program or offering training and development. The next step is evaluating the efficiency of the alternative and selecting the most effective option, such as training and development, which is less expensive and positively impacts employees' capabilities and efficiency.
The rational decision-making model has several strengths. For example, it provides a stressed and sequenced approach to making effective decisions. It also ensures discipline and consistency are ingrained in decision-making (The Happy Manager, 2021). Nevertheless, while the model provides insights into what problems need to be addressed, it does not provide a structure for implementation and, therefore, cannot be used in isolation. Besides, it assumes that human beings make rational decisions and disregard other factors that impact decision-making, such as access to complete information.
AC 1.3 The importance of using data in organisations and ensuring its accuracy when determining problems and issues.
As technology advances and competitiveness in the business world increases, it has become important for organisations to leverage data to improve decision-making when determining problems and issues (Indeed Editorial Team, 2022). In particular leveraging data ensures that decisions in organisations are not based on instincts and biases but on accurate and verifiable data from different sources.
In addition, using data in organisations helps achieve greater transparency and accountability (Vidjikant, 2022). This is because data is considered from different sources without biases, and results are measured effectively. In addition, there is improved efficiency in the organisation since professionals can identify and address risks that could derail employee performance. This ultimately improves employee morale and performance.
Using data in the organisation also hastens the decision-making process and provides room for continuous improvement and innovation. By monitoring vital metrics, professionals can identify areas that need further improvement to push organisations to greater success levels (Vidjikant, 2022). Besides, data provide precise insights into alleviating business problems through real-time analysis of past data trends to make accurate forecasts on issues such as customer behaviour and workforce planning.
Ensuring that the data used in organisations to determine problems and issues is accurate is important. This is because the use of inaccurate data leads to the making of faulty decisions that lead to a waste of time and resources (ERP Information, 2022). Besides, inaccurate data can contribute to ineffective decisions that can negatively impact the company's efficiency and bottom line. Accurate data, on the other hand, increases confidence in the decisions made and can increase productivity and efficiency and decrease organisational costs.
AC 1.3 Qualitative and Quantitative data merriments used by people professionals.
People professionals leverage both qualitative and quantitative data to inform decision-making in organisations. In addition, quantitative and qualitative data are used to establish correlations, causations and predictions in workforce planning and organisational strategy development.
Quantitative data refers to objective data that is counted or measured into numerical values (Mohdzaini, 2022). Examples of quantitative data measures used by people professionals include employee wages, hours of overtime worked, retention rates, absents rates and turnover rate. Notably, quantitative data is essential in managing
employee rewards, and work scheduling and forecasting of demand and supply to ensure the availability of talent.
Qualitative data refers to descriptive data used by people professionals. Such data is gathered from employee satisfaction surveys, employee engagement surveys, exit interviews, stay interviews, and performance appraisals (Mohdzaini, 2022).
Notably, qualitative data may be used to provide explanations for quantitative data. For instance, people professionals may administer exit interviews to understand the causes of the high turnover rate in the organisation. This also informs the development of interventions to promote a higher retention rate. Besides, employee satisfaction surveys may be administered to determine the efficiency of organisational interventions such as wellbeing initiatives and reward programs.
AC 1.6 How the application of agreed policies and procedures inform decisions
Agreed policies and procedures refer to established cause or action and plan for action that guides how approved business objectives will be achieved (OneTrust, 2022). These agreed policies and procedures are instrumental in improving the outcomes of decisions in organisations and ensuring they comply with set laws and regulations (Rethore, 2022). For instance, employment laws such as the equality Act of 2010 as well as the Employee Rights Act of 1996 ensure people professionals promote justice and fairness when managing employee recruitment, selection, grievances and disciplinary procedures
Furthermore, agreed policies and procedures help establish and maintain consistency in decision-making (PowerDMS, 2020). They also act as a yardstick for measuring results. For instance, the organisation's performance management policies help ensure employees' objectives are aligned with the organisation's objectives. They also help in guiding decision people professionals make with regard to promotions and rewards.
AC 2.1 How people professionals create value for people, organisations and wider stakeholders
People professionals create immense value for people, organisations and the wider stakeholders. With respect to people in organisations, people professionals ensure that they experience better working lives. This is achieved through the implementation of wellbeing programs, rewards, and training and development. This ensures employees are satisfied with their work, engaged, committed, efficient and experience work-life balance (Wittmer, 2022).
People professionals create value for organisations through performance management and ensuring the interests of employees are aligned with those of the organisations. Key approaches to achieve this include management by objectives and carrying out performance appraisals to set employee goals (Kokemuller, 2019). In addition, people professionals create value for organisations by managing administrative functions, including organisational design, where different aspects of work, communication, decision-making, shifts and reporting are effectively aligned with the organisational needs to achieve efficiency.
People professionals create value for organisations by ensuring operational costs are minimised and the bottom line maximised (Personnel Today, 2012). For instance, implementing long-term recruitment and retention strategies ensures less turnover and fewer costs spent during recruitment. Furthermore, they manage workforce risks to prevent service and process disruptions that would cost the organisation. In addition, by offering rewards, people professionals enhance employee morale and motivation, leading to customer service improvement.
AC 2.2 Ways I can be customer-focused and standards-driven in my context.
In my context, there are several ways I could become customer-focused and standards-driven. For instance, I can enhance customer service by gathering their feedback through surveys and analysis of their product and organisational reviews to gain insights on areas in the organisation that should be improved to enhance customer satisfaction.
Similarly, I could ensure that I have recruited talented employees who will provide products and services that are up to standards and meet customers' needs. In addition, I could ensure that employees are well motivated and happy at work by offering incentives and a positive working environment. This ensures they relate positively with customers hence better customer satisfaction.
 In addition, I could become standards driven by leveraging my professional values, laws and regulations and the people's profession code (CIPD, 2022). For example, I prioritise honesty, accountability, integrity, and stewardship as personal values. As a result, these reflect in my interaction with co-workers and stakeholders. Moreover, when dealing with employee and customer data, I ensure compliance with laws such as the Equality Act and the Data Protection Act of 2018.
Did you enjoy our articles?
Click the order button below to get a high-quality paper..
Order Now
References
Adams, R. (2022, July 5). How to use decision making models for rational thinking. Young and the Invested. Retrieved November 16, 2022, from https://youngandtheinvested.com/rational-decision-making-model/
Boatman, A. (2021, December 23). What is evidence-based HR? Examples, benefits, and process. AIHR. Retrieved November 16, 2022, from https://www.aihr.com/blog/evidence-based-hr/#:~:text=Evidence%2Dbased%20HR%20is%20the,Values%20and%20concerns
CIPD. (2022). Principles-led. CIPD People Profession. Retrieved November 16, 2022, from https://peopleprofession.cipd.org/profession-map/core-purpose/principles-led#:~:text=For%20the%20people%20profession%20this,to%20making%20values%2Dbased%20decisions
Doyle, A. (2022, November 26). Why employers value critical thinking. ThoughtCo. Retrieved November 16, 2022, from https://www.thoughtco.com/critical-thinking-definition-with-examples-2063745
ERP Information. (2022, July 12). What is data accuracy? (How to improve data entry accuracy). Retrieved November 16, 2022, from https://www.erp-information.com/data-accuracy.html#:~:text=Data%20accuracy%20is%20important%20because,marketing%2C%20and%20helps%20reduce%20costs
The Happy Manager. (2021, May 7). Rational decision making model. Retrieved November 16, 2022, from https://the-happy-manager.com/article/rational-decision-making-model/
Indeed Editorial Team. (2022). Indeed Editorial Team. Indeed. Retrieved November 16, 2022, from https://www.indeed.com/career-advice/career-development/data-in-business#:~:text=Data%20has%20become%20a%20crucial,desires%2C%20complaints%20and%20business%20operations
Kokemuller, N. (2019). How does HR add value to an organization? Small Business – Chron.com. Retrieved November 16, 2022, from https://smallbusiness.chron.com/hr-add-value-organization-50980.html
Mohdzaini, H. (2022). People analytics | Factsheets | CIPD. CIPD. Retrieved November 16, 2022, from https://www.cipd.co.uk/knowledge/strategy/analytics/factsheet#gref
OneTrust. (2022, May 23). The importance of policy and procedure. Retrieved November 16, 2022, from https://www.onetrust.com/blog/the-importance-of-policy-and-procedure/
The Open University. (n.d.). Succeeding in postgraduate study. Succeeding in postgraduate study. Retrieved November 16, 2022, from https://www.open.edu/openlearn/mod/oucontent/view.php?id=64740§ion=1
Personnel Today, P. (2012, October 23). How can HR prove it really adds value? Personnel Today. Retrieved November 16, 2022, from https://www.personneltoday.com/hr/how-can-hr-prove-it-really-adds-value/#:~:text=Some%20of%20the%20ways%20in,return%2C%20HR%20has%20legitimate%20expectations
PowerDMS. (2020). Following policies and procedures, and why it's important. PowerDMS | Policy Management Software. Retrieved November 16, 2022, from https://www.powerdms.com/policy-learning-center/following-policies-and-procedures-and-why-its-important#:~:text=Policies%20and%20procedures%20are%20an,making%2C%20and%20streamline%20internal%20processes
Rethore, C. (2022, May 27). 5 reasons why policies & procedures are crucial for your business. The Polyglot Group. Retrieved November 16, 2022, from https://www.thepolyglotgroup.com/blog/5-reasons-why-policies-procedures-are-crucial-for-your-business/
Vidjikant,, S. (2022, July 5). Advantages of data-driven decision making. Softjourn Inc. Retrieved November 16, 2022, from https://softjourn.com/insights/data-driven-decision-making#:~:text=The%20data%2Ddriven%20decision%20making,to%20better%20perform%20and%20compete
Wittmer, C. (2022). HR the hero: How human resources can help create value in deals. PwC. Retrieved November 16, 2022, from https://www.pwc.com/us/en/services/consulting/deals/library/human-resources-creating-value.html
Related:
Related:
FAQ
What is the main objective of task 1 in 3CO02?
The primary goal of task 1 in 3CO02 is to assess your ability to critically analyze a given scenario within an organizational context and apply relevant management principles and theories to address the challenges or opportunities presented.
How should I structure my response for task 1?
A well-structured response for task 1 typically includes an introduction to the scenario, a clear identification of the key issues or problems, the application of relevant management principles or theories, and a conclusion summarizing your proposed solutions or recommendations.
Are there specific management theories or models I should use in task 1?
Task 1 generally expects you to apply management theories or models that are relevant to the scenario provided. You may need to draw from a range of management concepts such as SWOT analysis, PESTEL analysis, Porter's Five Forces, or specific leadership theories based on the context.
Should I provide real-life examples in task 1 to support my analysis?
While real-life examples can enhance the credibility of your analysis, they are not always required. The emphasis should be on applying management principles and theories to the scenario. If relevant, you can use examples to illustrate your points.
How do I ensure that my recommendations or solutions in task 1 are practical and actionable?
To make your recommendations practical and actionable, consider the feasibility of implementation within the given organizational context. Discuss potential challenges and risks associated with your proposed solutions and provide strategies to mitigate them.
Must Read: